Duritzans Vaira Freiberga
DOB 13 nov. 2011
moved to Bertil Hedbor Feb 1st 2016

If you want to follow their adventures you can do so at Vaira's blog
http://vaira.hemmets.se/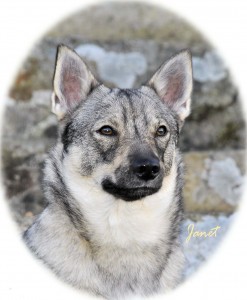 Vaira is a wonderful girl who really wants to cooperate. Full of mischief and sometimes I get angry at her but her happy eyes and her smiling face makes it impossible to be angry too long. She is quite good at showing herself as well. She was at an un-official show and even though I only had show-trained her twice she behaved almost perfect.
Photographer Niklas Olofsson
Tånga Hed 2011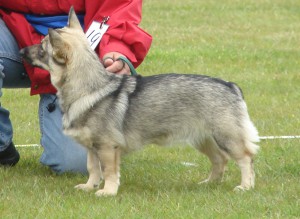 Being this young I think she is pretty good at standing still.
And she has a long good step too. She has a goal in her life.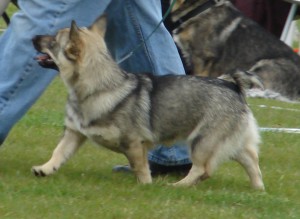 Photographer Carla Pigney
Oktober 2013
My plans for a litter from Vaira were destroyed by the risk of  her getting Cushing. Even knowing that RoundUp was the main reason for the illness that did not change my decision. Bea started her illness during her pregnancy. Vaira had been exposed to RoundUp and I did not want to risk her life for a litter. She deserves a good life.
Juli 2016
Vaira has had some issues with Brisa living here. When Rafael arrived she felt a puppy was not funny to have at home. As I intended to have puppies from Jeanne in the future this was a problem.
I realized that Vaira most likely would profit from being a single dog. But where?? Then I got an idea – Bertil Hedbor had not got a new dog after Sverker. I found his phone number and explained Vaira's situation. And Bertil thought it was a good idea so she moved in with him. At first to find out if they suited each other. May 5th we met at the main breed show and I handed Bertil the papers for Vaira.
Finding the perfect home for a dog you love is a true happiness. Bertil and Vaira were meant to be together!
If you want to follow their continued life together you might read Vaira's blog (written in Swedish…) at http://vaira.hemmets.se/. You can also see her on Facebook.